I thought you guys might like an update on the new arrangement.
Yes you'll notice my AL-III's have been ripped apart. Got tired of the rattles.
The next time you see them you won't recognize them. I think I'll call them the Un-AL-III's plus 2's.
Anyways, here you go...............................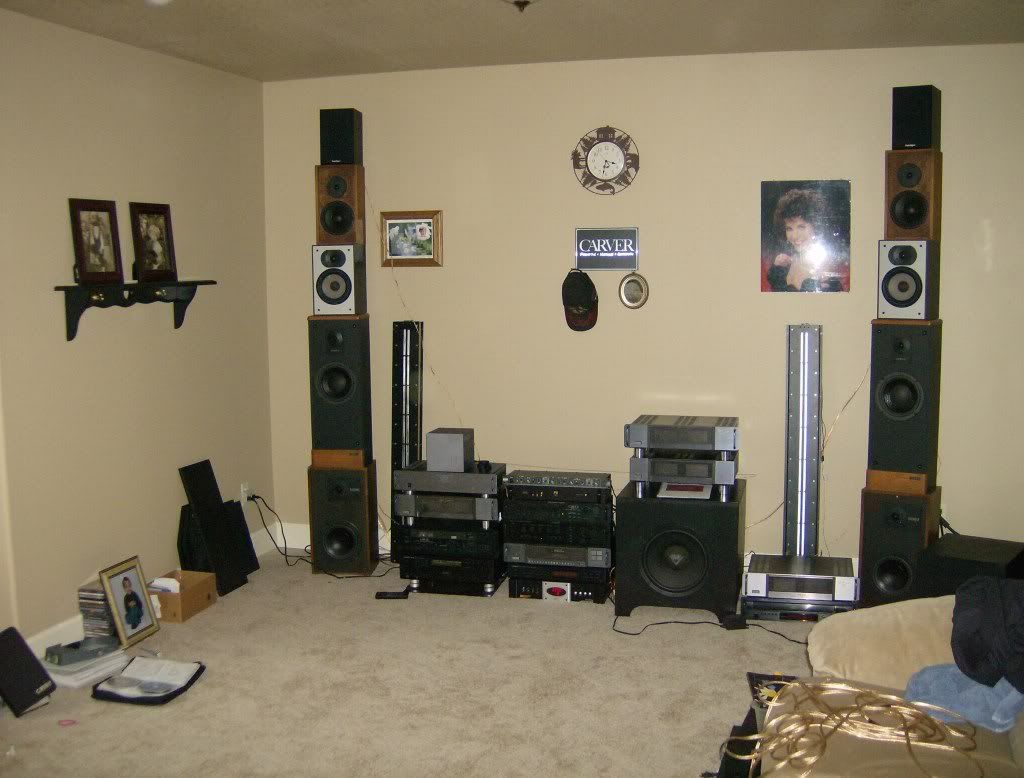 My 3 M-500t's M-0.5t, Bills M-400t and RichP's M-500t MK-II
You guys should hear this thing. I'm driving my ribbons with one of my 500's through the C-11 and the Rane AC-22 Active.
I sure am having fun. I've been messing around all weekend.