(pair of) SILVER-7t's
Posts: 2180
Joined: Tue Mar 22, 2011 4:35 pm
Location: In my own little world.....
Snoop65 wrote:

milsap195 wrote:

Snoop65 wrote:Siemens 12AX7's (make sure they are made in Germany) , GE 5751 triple mica black plates, RCA 12AX7's long black plates, Mullard 10M 12AX7's (BIG BUCKS$$$$) and Amperex Bugle Boy 12AX7's (these didn't sound good in my set upbut i sent them to Dan and he liked them)

Are the mullard 10m worth the money?

I wouldn't pay $400 a tube. I got lucky and found a good deal. They are the best 12AX7's I have heard. For me they do everything right and the noise floor they have is incredibly low.
Hang on to those 10M's snoop - they will be worth BIG money some day....
http://app.audiogon.com/listings/solid-state-mark-levinson-336-power-amp-2014-09-01-amplifiers-89179-las-vegas-nv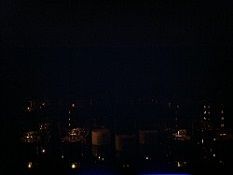 Good sound—like good music, good wine and good fellowship—is meant to be shared.
"The difference between genius and stupidity is that genius has its limits" Albert Einstein