SILVER-7t
Posts: 1834
Joined: Sun Sep 11, 2011 12:17 pm
Location: Wherever the voices in my head take me
Contact:
"Music gives a soul to the universe, wings to the mind, flight to the imagination and life to everything." ― Plato
---
(pair of) SILVER-7 TUBE AMPs
Posts: 6490
Joined: Sun Nov 30, 2008 2:10 pm
Location: Upstate South Carolina
Same fate for him...
In reality, it only matters what it sounds like to YOU!!!
---
(pair of) SILVER-7t's
Posts: 2180
Joined: Tue Mar 22, 2011 4:35 pm
Location: In my own little world.....
Sick F*CK! I hope a lonely inmate 3 times his size spies him during his incarceration and "tosses his salad" daily!!!!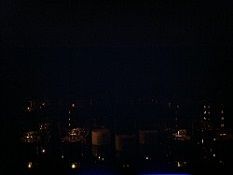 Good sound—like good music, good wine and good fellowship—is meant to be shared.
"The difference between genius and stupidity is that genius has its limits" Albert Einstein
---