http://www.douglasconnection.com
Doug Ashworth (helicopterpilotdoug) here on the forum has formed a speaker cable/interconnect company called the Douglas Connection. I'm participating in a roadshow of some of his cables & I'm going to post a running commentary on my findings:
Did my first swap tonight after talking on the phone with Doug for a few minutes to work out a couple of (figurative) kinks~
I tried the Furez 9 AWG speaker cables in place of my current PS Audio anacondas first:
Mine are on the left, the Furez on the right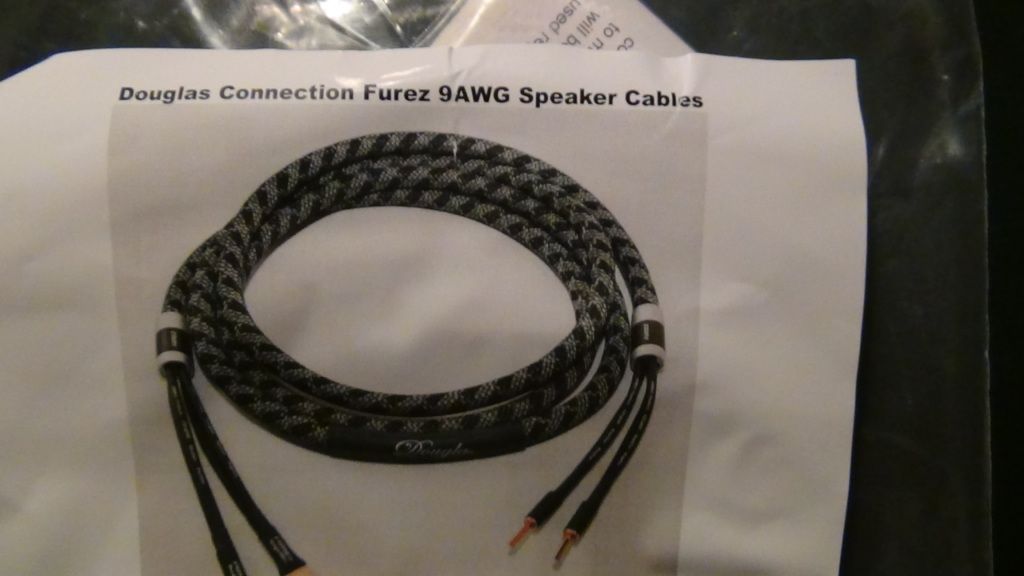 HOLY SHIT! I have NEVER in my life experienced as clear a difference as I did tonight sitting here. These cables are THE BOMB, DOUG!!!
I'm afraid to ask how much they cost......
....but I've gotta get me a pair of these!!!
These are the three speaker cables I'm trying: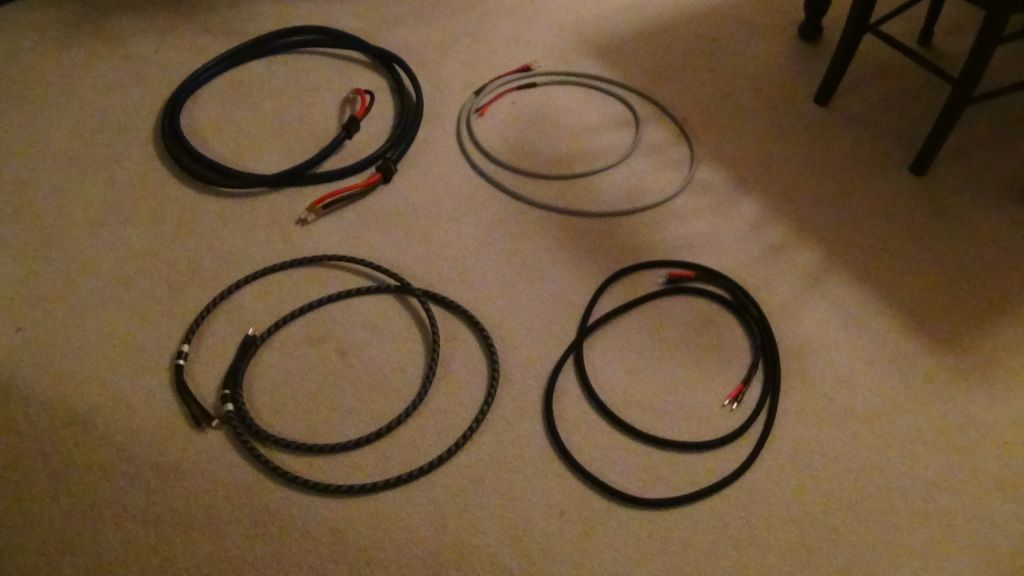 Mine are the upper left, the rest are Dougs.
....more to come....