(pair of) SILVER-7t's
Posts: 2180
Joined: Tue Mar 22, 2011 4:35 pm
Location: In my own little world.....
http://www.voanews.com/content/remembering-Indian-sitar-player-ravi-shankar/1563711.html
Katherine Cole
December 12, 2012
World-renowned sitar player Ravi Shankar, one of the greatest ambassadors of Indian music, has died in San Diego, near his Southern California home. He was 92 years old. Shankar, a master of the sitar, a multi-stringed, Indian classical instrument, helped popularize its use in the west.
Shankar was a recognized master of classical Indian music, an art form with roots that extend back more than 4,000 years. Through his contact with musicians of different cultures, Shankar was the first to introduce Indian music to western, mainstream audiences. Over his eight-decade career, he became a worldwide musical icon, especially through his work with the Beatles, and was labeled the "godfather of world music" by no less than George Harrison.
The Indian prime minister's office confirmed Shankar's death and called him a "national treasure."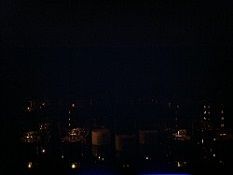 Good sound—like good music, good wine and good fellowship—is meant to be shared.
"The difference between genius and stupidity is that genius has its limits" Albert Einstein