I guy I know from work approached me and said he wants a starter turntable and receiver for his son. So I dug this Garrard out of cold storage . The vinyl veneer was peeling off of it and I wanted it to look sharp. I removed all the old veneer and sanded down the base applied a coat of gray primer and then finished off with Rustoleum Stone Textured finish which has a grey color with black and white flecks in it .It came out really nice I dont think the picture does it justice.
"Carver Audio, why settle for less, just ask my neighbors"
C1,C2,CT3,CT6,CT7/3,CT23,CT26,C4000,The Receiver,M500,M500T/6,M1.5T,TFM24/2,TFM/25/3,TFM35,TFM35X,TFM42/2,DTL200,TDR1700,DPL20,TX11/2, 5.2Center,5.1Sub/3,Original Amazings,Platinum Amazings/2,AL3'S,Polk SDA SRS, Polk SDA 1C's, Polk RTA11's, Polk Monitor 10's/2 ,Monitor 7's, Sunfire 300x2 /5, Sunfire pre, Sunfire MK2 Sub/2, 4 Carverfest monoblocks, Carverfest linestage preamp/2, Mapletree Audio Designs Tube Preamp,Phase Linear Andromeda III speakers, Phase Linear 4000 Preamp, Dahlquist DQ-10's
CERTIFIED AMPLE PLIERS EXPERT
Some of the best fuckings we get during our lifetime come from a relative!
I don't kiss ass, I dont take peoples shit, so dont expect it from me!
---
Wow, that did turn out really nice, looks like a block of stone.
Oppo Sonica DAC
Sunfire TG-III
Sunfire 300x2
Klipsch Chorus II
---
(pair of) SILVER-7t's
Posts: 2180
Joined: Tue Mar 22, 2011 4:35 pm
Location: In my own little world.....
Nice job Harry!
You are becoming quite the "Mr fix $hit" for audio gear!!!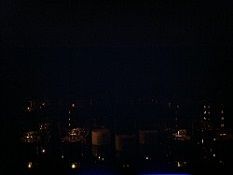 Good sound—like good music, good wine and good fellowship—is meant to be shared.
"The difference between genius and stupidity is that genius has its limits" Albert Einstein
---
Dang Harry. I am going to have to reconsider your talents. Looks very nice. I thought you were only good for burying cars of ex. wife's in your yard!
To argue with a person who has renounced the use of reason is like administering medicine to the dead.
— Thomas Paine
"Try not to become a man of success, but rather a man of value" Albert Einstein
"Politicians are the only people in the world who create problems and then campaign against them". Charlie Reese
"The problems we face today exist because the people who work for a living are outnumbered by those who vote for a living." Brad Shurett

"Kindness is a language that the Deaf can hear and the Blind can see." Mark Twain
RIP BILL D.
RIP WRABBIT
---
(pair of) SILVER-7 TUBE AMPs
Posts: 6382
Joined: Sun Nov 30, 2008 2:10 pm
Location: Upstate South Carolina
Nice work Harry!!!!
In reality, it only matters what it sounds like to YOU!!!
---