(pair of) SILVER-7t's
Posts: 2180
Joined: Tue Mar 22, 2011 4:35 pm
Location: In my own little world.....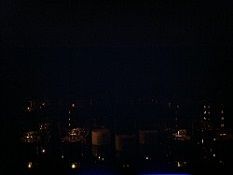 Good sound—like good music, good wine and good fellowship—is meant to be shared.
"The difference between genius and stupidity is that genius has its limits" Albert Einstein
---
It's a great show.

Aaron Sorkin always comes through.

Thanks for posting it.
---
SILVER-7 TUBE AMP
Posts: 2654
Joined: Sat Jun 06, 2009 10:56 pm
Location: manning, sc
Fuck yeah, well said. Now what bitch. Wow.
CarverFest: I just go for the arts and crafts
---
Part of the problem (IMHO) is that we all worry too much about group statistics (and groups/countries in general). Need to focus more on just being an INDIVIDUAL and getting these libtard (read socialist) governments that stifle and dis-incentify INDIVIDUAL action and achievement OUT of our lives. Free INDIVIDUALS make all the great breakthroughs and life changing inventions and are generally 10x more productive than "group members". Being members of groups, political parties, unions, whatever just provides cover for the lazy and the corrupt....
FR
: 400 disk changer with PS Audio Digital Link III DAC; Technics SL-1100A TT. QED Quenx1 IC's from DAC & TT to Adcom GTP-602 preamp/Tuner. AudioQuest King Cobra IC's from preamp to
M1.0t mk-II opt2
. QED Silver Spirals 4M wires to EPI 1000's.
LR
: AudioEngine wireless link from family room preamp to Barcus-Berry 2002R Sonic Maximizer to GlowPower Zyxt IC's to
Sunfire 300x2
to Nordost 6M bi-source wires to AOS 28" MDF spherical speakers using six 6.5" woofers and eight 1" dome tweeters symm. arranged around the surface.
SS system
: CX-995V DVD to
AV-634x
3-4 channel amp (center/rears) &
M1.0t mk-II opt2
(fronts).
Garage
: 300 disk changer to Entech 202.5 DAC to
MXR150
Receiver (pre) to
TFM-42
to EPI 400 speakers.
---