To argue with a person who has renounced the use of reason is like administering medicine to the dead.
— Thomas Paine
"Try not to become a man of success, but rather a man of value" Albert Einstein
"Politicians are the only people in the world who create problems and then campaign against them". Charlie Reese
"The problems we face today exist because the people who work for a living are outnumbered by those who vote for a living." Brad Shurett

"Kindness is a language that the Deaf can hear and the Blind can see." Mark Twain
RIP BILL D.
RIP WRABBIT
---
SILVER-7 TUBE AMP
Posts: 2708
Joined: Mon Jun 28, 2010 9:04 pm
Location: A galaxy far far away
Lol!!! I think Hitler has a all MBL system. You should see the video about when he finds out Pokémon are not real!
CARVER LIGHTSTAR REFERENCE+SUNFIRE CLASSIC TUBE PREAMPLIFIER+JBL XPL200+MUSIC HALL MMF-9.1+GRADO REFERENCE MASTER 1+Cayin CDT-17a =WOW!!!!!!
---
R.I.P. Friend

Posts: 13360
Joined: Sun Jan 14, 2007 11:53 am
Location: TN Native Languishing in VA
Contact:
I've seen many versions of that clip, with multiple subtitles. That's a good one!
TNRabbit

From FrankieD's lips to your ears: Sunfire - a quiet box of endless power.

Sunfire TG-IV/400~7 Amp
Carver SD/A-360 CDP
Benchmark DAC-1
Sony SACD/DVD-A
Active bi-amp: Ashly XR-1001 & 2 Rane PEQ-15s
Main: HotRodded AL-IIIs
Sub: Klipsch RT-12d
Center: Sunfire CRS-3c
Surround: Sunfire CRS-3 (x 2)
OconeeOrange wrote:

"Gary likes to play it 'loud' as do I. His system begs you turn it up until you die"
RIP WIlliam B. Dibble, 1948-2012. I'll miss you my friend.
---
"What about the factory workers who make all that nice packaging??"
That was funny..
Oppo Sonica DAC
Sunfire TG-III
Sunfire 300x2
Klipsch Chorus II
---
!! CarverFest Evictee !!
Posts: 2701
Joined: Fri Sep 19, 2008 10:07 am
Location: Pittsburgh, PA
that is a good one!
Some cool Carver stuff!
---
(pair of) SILVER-7t's
Posts: 2180
Joined: Tue Mar 22, 2011 4:35 pm
Location: In my own little world.....
Good one Don!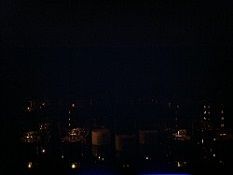 Good sound—like good music, good wine and good fellowship—is meant to be shared.
"The difference between genius and stupidity is that genius has its limits" Albert Einstein
---