Rabbit, hewlew1, elgrau and mkbseam: you guys have signatures that are longer than your posts. I guess I'm gonna have to fix mine...
Last edited by
bob p
on Fri Feb 21, 2014 9:29 pm, edited 1 time in total.
Carver Preamps: C-1, C-2, BillD's JVD-modded C-4000, C-9
Carver Amplifiers: BillD's C-500, M-1.5t (4) PM-1.5 (4) M-500t (2)
Repair/Restoration/Upgrade expert for all of these components.
---
SILVER-7 TUBE AMP
Posts: 2757
Joined: Mon Jun 28, 2010 9:04 pm
Location: A galaxy far far away
TNRabbit wrote:

Snoop65 wrote:

nooshinjohn wrote:How about BOOBIES!!!

Yeah!!!! And more BOOBIES!!!!
MY MAIN MAN GARY!!!!!
CARVER LIGHTSTAR REFERENCE+SUNFIRE CLASSIC TUBE PREAMPLIFIER+JBL XPL200+MUSIC HALL MMF-9.1+GRADO REFERENCE MASTER 1+Cayin CDT-17a =WOW!!!!!!
---
The OverLord of CarverAudio.com
Posts: 1373
Joined: Wed Oct 08, 2003 1:47 am
Location: Sunshine-Empire State
Contact:
What a waste of good beer, here let me lick up all that you missed!!!!
The Constitution is not an instrument for the government to restrain the people, it is an instrument for the people to restrain the government - lest it come to dominate our lives and interests".
- Patrick Henry
---
Jesus, you guys are useless !!!
---
R.I.P. Friend

Posts: 13360
Joined: Sun Jan 14, 2007 11:53 am
Location: TN Native Languishing in VA
Contact:
Toy Maker wrote:Jesus, you guys are useless !!!
There were several suggestions on the first page of this thread. What do you want?
TNRabbit

From FrankieD's lips to your ears: Sunfire - a quiet box of endless power.

Sunfire TG-IV/400~7 Amp
Carver SD/A-360 CDP
Benchmark DAC-1
Sony SACD/DVD-A
Active bi-amp: Ashly XR-1001 & 2 Rane PEQ-15s
Main: HotRodded AL-IIIs
Sub: Klipsch RT-12d
Center: Sunfire CRS-3c
Surround: Sunfire CRS-3 (x 2)
OconeeOrange wrote:

"Gary likes to play it 'loud' as do I. His system begs you turn it up until you die"
RIP WIlliam B. Dibble, 1948-2012. I'll miss you my friend.
---
James,

So was it yesterday of the day before that you said no suggestions wanted/needed? Lots of interested people out here would like to know - What has changed?

RobertR
"You know what folks? I'm happy."
---
(pair of) SILVER-7t's
Posts: 2180
Joined: Tue Mar 22, 2011 4:35 pm
Location: In my own little world.....
Hey Rabbit- nice sig!
I was REALLY happy to get to the END!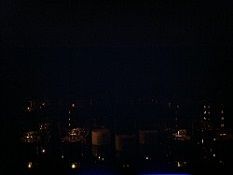 Good sound—like good music, good wine and good fellowship—is meant to be shared.
"The difference between genius and stupidity is that genius has its limits" Albert Einstein
---
---
(pair of) SILVER-7 TUBE AMPs
Posts: 6468
Joined: Sun Nov 30, 2008 2:10 pm
Location: Upstate South Carolina
Just leave it the fuck alone!!!!
In reality, it only matters what it sounds like to YOU!!!
---
kingman wrote:Just leave it the fuck alone!!!!
X 2
---
Newbie 50+
Posts: 73
Joined: Mon Feb 17, 2014 2:16 pm
kingman wrote:Just leave it the fuck alone!!!!
You would be able to choose. You could either leave it as is, or select a different theme without affecting other users.
John
---
I too hope this forum doesn't change, unless for the better. Better would include improved relations with the other site, and that may happen - presumably it already has. Better also would be if the atmosphere here became attractive to more repair-type guys, which obviously has not been the case for a long time.

My latest 3.6 cents.

RobertR
"You know what folks? I'm happy."
---